In Bucket Explorer, a tree structure is displayed on the left panel. This panel is where you can navigate the entire file system. The image below is a screen shot on how it really looks.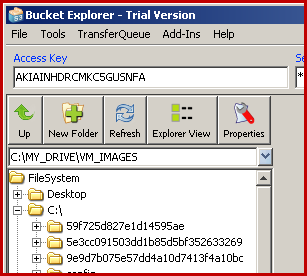 Two arrow icons are given right wards, which gives privilege of upload and download . Arrow heading towards right allows upload and arrow heading towards left is for downloading the selected file(s)/folder(s).

• Right click on any file/folder.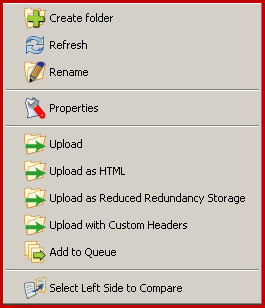 To know more about these options, refer to this link- Right click options on local files and folders.
Related Topics: