Once you start Bucket Explorer , you surely would like to know how the process runs, which of the commands have been executed and what the current status of your request is. To get all such relevant information, a status bar is provided below. Normally, it is adjacent to the task bar of your operating system. The current execution statement is displayed actively on this bar.

To get a list of up to 100 recent status statements, you can click on above the bar and a list will pop up. However, the list is limited to100 entries only so any entry after 100th entry would replace the 1st entry in queue and so on.

This does not only helps you track the commands you made but also lets you trace out how things worked.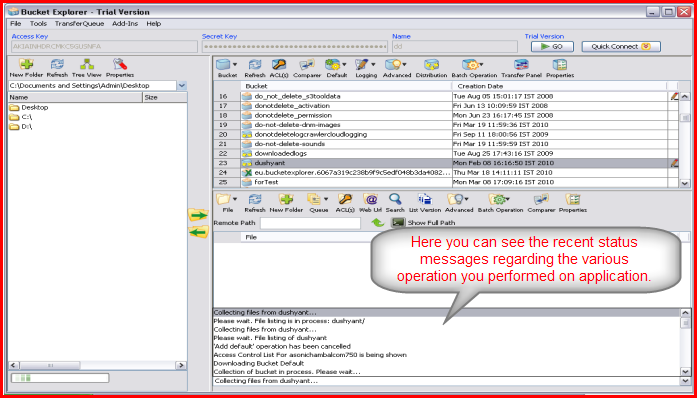 Related Topics: